Seiko's Astron is a rather amazing piece of kit. Apparently, it tells the time, day, date and a second time zone. But the key point is in the method. The Astron, because of GPS technology, keeps track of time by talking to satellites – a really cool party method.
It makes sense that the Astron is billed as an adventure watch for the travelling set by giving its go-anywhere accuracy and automatic time zone adjustment,. And never has that been more apparent than with this watch. Don't mind the 'Solar Executive Sports Series' name, these replica watches are the most rough and tumble Astron yet.
The wonderful versatility of the solar 8X53 is matched by the super-hard titanium case (with rose gold tone in this case) and ceramic bezel. The rich, golden brown ceramic bezel, by the way, is inserted with UTC times on the top and IATA codes on the side, all of which, in a neat trick, have some impressive luminous powers. The face of the case is more straightforward, too, a more rugged sporty look that downplays the still hefty 46.7mm diameter and 14.5mm height. Best of all, though, the Sports Executive Series boasts a solid 20 bar of water resistance, making it more than a match for the hotel pool. The sporty look is finished by the blocky black crown guards.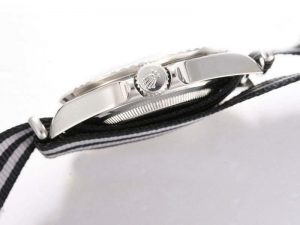 There are some choices in this new, curvaceous and water-friendly Astron line-up, such as straight up-and-down black dial, as well as a very pretty blue option. For me though, I'm quite taken by the high contrast, high bling SSE170J1. It's not a subtle color scheme, but, then again, with its big build and complicated face, the Astron was never really an under-the proposition, so why not own this replica model?